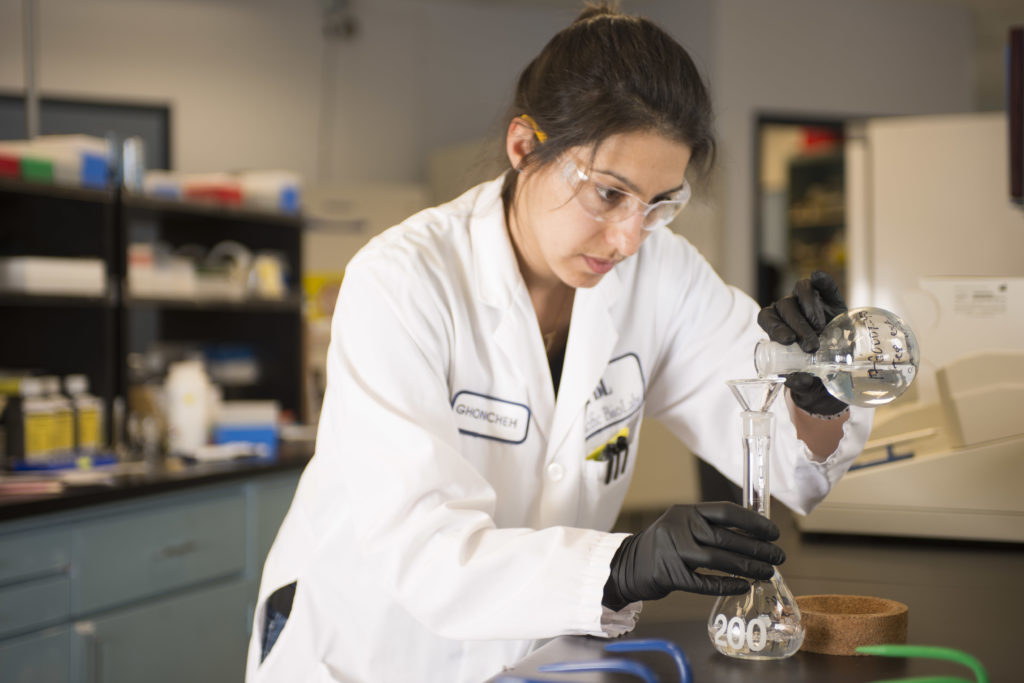 For over 35 years Pacific BioLabs has been delivering high-quality testing services to companies in the medical device, pharmaceutical, and biotech industries. A 401(k) plan allows employees to share in the success they help create. As a family-run company, we are highly flexible and non-bureaucratic. Pacific BioLabs offers a strong compensation and benefits package with performance bonuses.
We are always on the lookout for qualified and talented individuals willing to join the PBL team. If you feel you are qualified please submit your resume along with your salary history.
Please direct your resumes to:
Human Resources Department
Pacific BioLabs
551 Linus Pauling Drive
Hercules, CA 94547
or use the email at the bottom of each ad. Resumes can also be faxed to (510) 964-0551, attention: Human Resources
Current Job Opportunities:
---
QUALITY ASSURANCE AUDITOR
POSITION OVERVIEW:
The Quality Auditor in the Quality Assurance department supports activities related to quality systems.  The primary duty of this position is review of data and reports, as well as observation of testing activities (toxicology, microbiology, cytotoxic and analytical chemistry).
RESPONSIBILITIES:
Perform investigations, inspections, and assessments
Document control and archive activities
Review and approve calibration activities
Perform internal audits
Complaint response
Assist in the conduct of client audits and in responses to audit reports
Participate in quality improvement projects
Train staff on issues pertaining to regulatory compliance
Assist Study Directors in areas relating to quality
Review data generated by technical departments
Review and approve deviations and investigations
Review and approve company SOPs
QUALIFICATIONS:
Strong knowledge of GLP, GMP, GCP regulations and guidances for US and international agencies
Proven technical writing skills
Computer skills, including familiarity with Word, Excel, PowerPoint, and Adobe Acrobat
Strong interpersonal skills
Familiarity with trending of data
Ability to handle multiple tasks and to prioritize work schedule
Must be able to communicate complex ideas
Job requires mobile use of hands and arms and ability to lift 30 pounds.
Job requires mobility through laboratory spaces
Must be capable of working at a desk and computer terminal for up to three hours at a time, and for up to eight hours on a given day
Must be capable of sustained concentration over printed materials for several hours at a time
EDUCATION/EXPERIENCE: 
B.S. in scientific discipline preferred.
TO APPLY
Email a resume and a cover letter to Assistant@PacificBiolabs.com.
---
CLIENT SPECIALIST
The Client Specialist (CS) is a full-time, on-site position to support testing department client account operations. This position will work closely with Pacific BioLabs Testing Department Heads and Business Development in ensuring that Client/Sponsor testing needs are met. The duties of the CS include 1) supporting the Client Account Manager in quote creation and quote follow-up and 2) department log-in and study file preparation.
DUTIES AND RESPONSIBILITIES:
SERVICE RESPONSIBILITIES TO CLIENTS
Follow-up on non-binding estimates and formal quotes with clients on behalf of Client Account Managers
Prepare formal quotes on behalf of Client Account Managers for potential and active clients
Assist in the invoicing and billing process
Deliver highest level of customer service to promote client retention
INTERNAL SERVICE RESPONSIBILITIES
Perform sample verification process at sample receipt per PBL SOPs
Perform department log-in and prepare study files according to regulatory treatment and PBL SOPs
Process and send samples out for subcontracted work when applicable
Assist in protocol preparation for routine tests
Track status of testing department studies (project management) for timelines (study completion)
Perform (as needed) word processing in support of Protocol generation for testing department studies
Assist with facilitating the completion of agreements (MSAs, NDAs, and SOWs)
TECHNICAL RESPONSIBILITIES
Maintain active databases with current client information
Acquire proficiency in database searches and data exports
Maintain testing department document templates for study-specific protocols (if applicable)
ADMINISTRATIVE RESPONSIBILITIES
Adhere to personnel policies as specified in the Employee Handbook
Adhere to relevant SOPs governing documentation
Comply with SOPs pertaining to the handling of client complaints
Participate in general staff training sessions as these are scheduled
Participate as needed in company-wide projects designed to improve the overall effectiveness of PBL.
QUALIFICATIONS:
EDUCATION/EXPERIENCE
Four-year undergraduate degree (e.g. B.S. or comparable) with 1 year experience in a client-facing role preferred; degree in a relevant field (e.g. life sciences, communications) is a bonus.
TECHNICAL SKILLS
Must be proficient with computer database software (e.g. MS Office).
Must be proficient in typing.
INTELLECTUAL APTITUDE/CRITICAL THINKING SKILLS
Must have excellent organizational skills; must be able to prioritize diverse tasks.
Must possess solid critical thinking skills; must be able to anticipate and solve problems in a systematic manner.
Must be detail oriented; able to detect minor discrepancies in study related documents.
INTER-PERSONAL SKILLS
Excellent communication skills (written and verbal) required. Must be able to communicate complex ideas in easily understandable terms.  Must enjoy meeting and interacting with people when necessary.
Professional telephone manner essential.
Must be able to handle confidential information with discretion.
Must be able to work well with others and function as part of a team.
Must be able to work with persons of diverse background.
PHYSICAL ABILITIES
Reasonable accommodations will be made for persons with disabilities.
Job requires mobile use of hands and arms.
Must be able to work at a computer terminal for up to three hours at a time, and for up to eight hours on a given day.
Must be capable of spending up to three hours at a time on the telephone.
TO APPLY:
Email a resume and a cover letter to Assistant@PacificBiolabs.com.