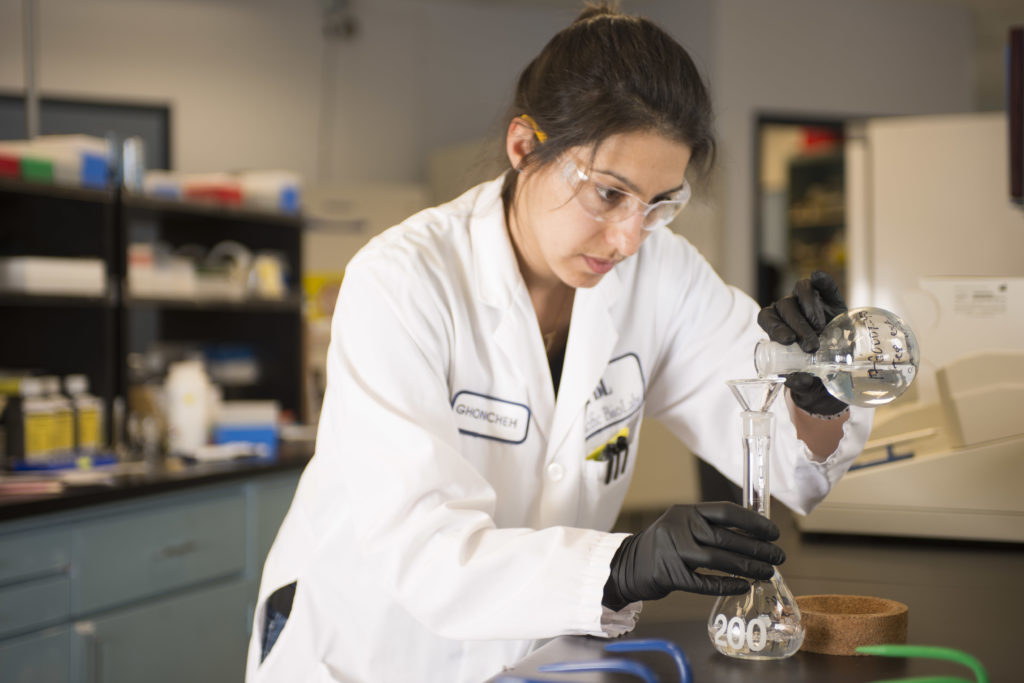 For over 35 years Pacific BioLabs has been delivering high-quality testing services to companies in the medical device, pharmaceutical, and biotech industries. A 401(k) plan allows employees to share in the success they help create. As a family-run company, we are highly flexible and non-bureaucratic. Pacific BioLabs offers a strong compensation and benefits package with performance bonuses.
We are always on the lookout for qualified and talented individuals willing to join the PBL team. If you feel you are qualified please submit your resume along with your salary history.
Please direct your resumes to:
Human Resources Department
Pacific BioLabs
551 Linus Pauling Drive
Hercules, CA 94547
or use the email at the bottom of each ad. Resumes can also be faxed to (510) 964-0551, attention: Human Resources
Current Job Opportunities:
---
QUALITY ASSURANCE AUDITOR
POSITION OVERVIEW:
The Quality Auditor in the Quality Assurance department supports activities related to quality systems.  The primary duty of this position is review of data and reports, as well as observation of testing activities (toxicology, microbiology, cytotoxic and analytical chemistry).
RESPONSIBILITIES:
Perform investigations, inspections, and assessments
Document control and archive activities
Review and approve calibration activities
Perform internal audits
Complaint response
Assist in the conduct of client audits and in responses to audit reports
Participate in quality improvement projects
Train staff on issues pertaining to regulatory compliance
Assist Study Directors in areas relating to quality
Review data generated by technical departments
Review and approve deviations and investigations
Review and approve company SOPs
QUALIFICATIONS:
Strong knowledge of GLP, GMP, GCP regulations and guidances for US and international agencies
Proven technical writing skills
Computer skills, including familiarity with Word, Excel, PowerPoint, and Adobe Acrobat
Strong interpersonal skills
Familiarity with trending of data
Ability to handle multiple tasks and to prioritize work schedule
Must be able to communicate complex ideas
Job requires mobile use of hands and arms and ability to lift 30 pounds.
Job requires mobility through laboratory spaces
Must be capable of working at a desk and computer terminal for up to three hours at a time, and for up to eight hours on a given day
Must be capable of sustained concentration over printed materials for several hours at a time
EDUCATION/EXPERIENCE: 
B.S. in scientific discipline preferred.
TO APPLY
Email a resume and a cover letter to Assistant@PacificBiolabs.com.
---
Business Development Associate
Do you have a science background that you want to apply to the business side of the life sciences industry? Do you enjoy networking, meeting new people and explaining scientific concepts? If so, this might be the right job for you.
Pacific BioLabs, Northern California's leading bioscience testing lab, is looking for a Business Development Associate who will communicate with current and prospective clients to seek out and discuss potential projects for the company. This position offers a good career path with upward mobility.
PBL is an independent laboratory providing contract testing services in toxicology, biocompatibility, microbiology, and analytical chemistry. For over 38 years we have helped our clients in the pharmaceutical, biotech, and medical device industries bring critical health care products to doctors and their patients. This position offers a great opportunity to be a part of these dynamic industries.
PBL is committed to being the "The Service Leader in Bioscience Testing." PBL studies are conducted in accordance with current Good Manufacturing Practice (cGMP) and Good Laboratory Practice (GLP) regulations by our diverse team of dedicated scientists and support personnel with exceptional service and quality. With a long history of technical, regulatory, and business excellence, PBL offers a challenging yet stable workplace and a positive company culture.
About You
You should be able to communicate clearly over email and by phone, and have a comfortable and relaxed manner on the phone and in person, with strong listening and sales skills. You should have a background in science and sales, and be able to clearly explain PBL's testing capabilities.
About the Position
You will be part of the Business Development Team at Pacific BioLabs. You will bring in new projects and create long term relationships with our clients.
Essential Duties
Communicate to current and prospective clients regarding PBL services and test requests.
Build relationships with current clients and expand business opportunities within companies PBL already works with.
Cross-sell PBL services to current clients.
Create lists and maintain a system to keep track of targets within client accounts by functional group and service area.
Visit current clients and attend conferences and trade shows.
Monitor quote follow ups and initial response to web requests and if CAMs fall behind, pick up the slack by performing these tasks.
Assist with marketing activities such as webinars, seminars, and online marketing.
Participate in managing trade show activities including staffing, budgeting and materials.
Perform other job-related activities as needed.
Qualifications
Bachelor's degree in a science or life sciences field required.
Experience: At least two years in client services or sales preferred.
Knowledge of common software – Outlook, Word, and Excel.
Excellent written and oral communication skills.
Confidence to cold call prospects.
TO APPLY:
Email a resume, cover letter and your responses to below questions to Assistant@PacificBiolabs.com.
Give an example of something that you have "sold". This can be selling an idea or convincing someone of something. The more specific the better, explaining how you were able to "make the sale."
What does exceptional service mean to you (include specific examples)?