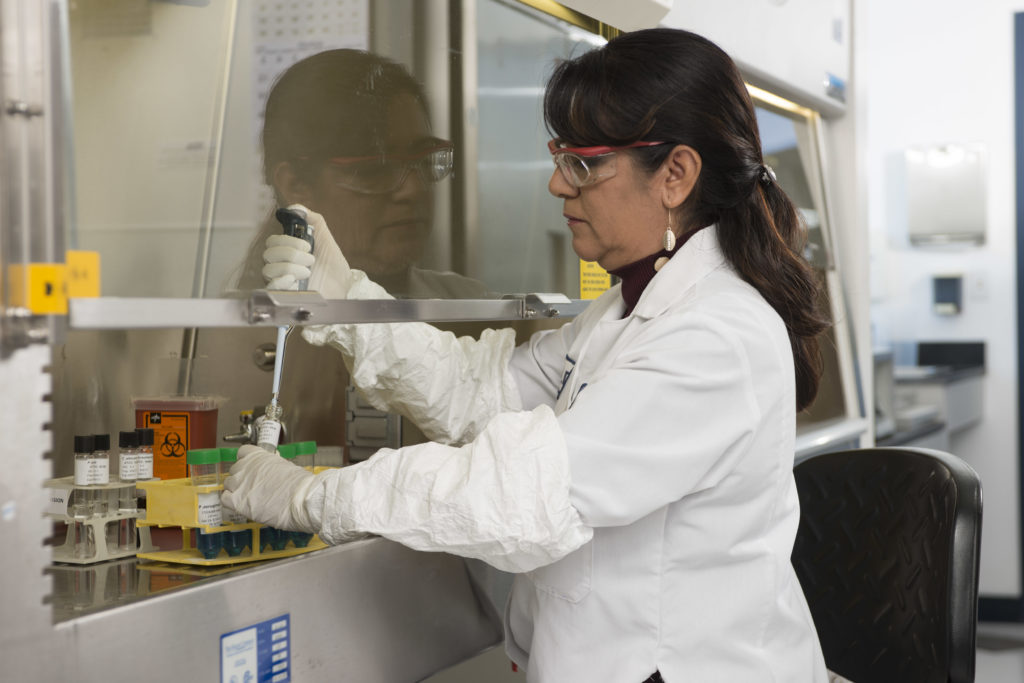 Choosing PBL as Your CRO
Choosing a contract research organization (CRO) can be a difficult and time consuming task.  A poor decision could lead to lost time, wasted money and even FDA intervention.  There is no single CRO that would be a perfect fit for every project.  Time needs to be taken to understand what type of tests and procedures the CRO excels at and there should be a clear understanding about CRO's history performing the testing you need in the regulatory environment that is required.  Pacific BioLabs has been a CRO performing regulatory testing for over 40 years. PBL opened a San Francisco Bay Area facility in 1982.  Our experience, dedication to client service and our commitment to quality is unparalleled.
PBL Quality
When the lives and health of patients depend on the results of a CRO's work, a rigorous, thorough, and systematic approach to quality is absolutely necessary.
The quality systems and procedures at Pacific BioLabs are verified through internal audits, client audits, FDA inspections, the EPA, EMA, MHRA, and ISO 17025 accrediting and certification bodies. We think the results speak for themselves:
ISO 17025 Accreditation
Over 50 Client Audits per year
cGMP and GLP compliant
AAALAC accredited
PBL has hundreds of protocols and standard operating procedures covering everything from calibration, to document control, to testing services. All employees are given training on the PBL approach to quality, both as new hires and on an ongoing basis.
PBL Service
We think service is much more than just being friendly on the phone. To us, exceptional service means providing testing of the highest quality, delivering timely results, and, of course, making every effort to be not only friendly people, but the kind of people who proactively seek out solutions for your needs. Altogether, this means that you can have confidence in the results and data that we deliver to you.
We believe that every client deserves this level of service. That's why delivering exceptional service forms the core of what we do here at PBL, and it's why we strive to be The Service Leader in Life Science Testing.
PBL Reliability
With over 40 years of experience providing contract research services to companies ranging from medical device startups to global pharmaceutical corporations, PBL's consistent and reliable results have helped thousands of products reach the market.  PBL is the CRO that companies of all sizes use when they need a reliable lab that delivers reports on time and on budget while putting the client first.
In a typical year, Pacific BioLabs performs approximately 10,000 studies. It is this established history of experience and production that you can rely upon when working with PBL.
Location – Centrally Located in the Bay Area
Situated in the San Francisco, California Bay Area – the world's leading biotech hub – Pacific BioLabs is in an ideal location to serve not just the California and US life science markets, but international clients as well. The extensive local life sciences sector, as well as our proximity to Universities such as UC Berkeley, Stanford, and UC Davis make it easy to find exceptional scientific talent.
We welcome clients both current and prospective to visit our facility in the beautiful San Francisco Bay Area, and learn why PBL is the right CRO for you.
Areas of Expertise
Pharmaceutical and Biologic Development Support
Pharmacokinetics and Toxicokinetics
Method Development and Validation
Antimicrobial Effectiveness Testing
Minimum Inhibitory Concentration
Pharmaceutical and Biologic Manufacturing Support
Biological Reactivity of Materials
Identity and Purity – Small Molecules
Identity and Purity – Large Molecules
Extractable Leachable Testing (USP 661)
Clean Room Environmental Monitoring
USP Water Testing (TOC, Conductivity, Heterotrophic Plate Count)
Clinical Trial Support
Medical Device Testing 
Material Mediated Pyrogenicity
Contact Lens Solution Testing – In Vivo
Contact Lens Solution Testing – Microbiology
Reusable Device Cleaning and Disinfection Validations
Bioburden and Sterility Testing
Instrumentation Expertise